Giving Opportunities


Louis B. Goodall Memorial Library gratefully accepts gifts to support library services, to improve the building and grounds, and to increase its endowments. Gifts can take several different forms - please consider how you might plan your giving to prove advantageous to both you and the library. For more information, please contact the Library Director, Jacqueline McDougal.

Gifts of Cash
Why Donate? Cash contributions are a quick and easy way to support the library, and are tax deductible. Your cash donation will be put to use immediately toward library services, materials, and programs.
You can contribute online:
Click the Donate button in the left margin of this page to use Paypal, credit card, or bank account.

Or you can mail or drop off a check, payable to:
Goodall Memorial Library
952 Main St
Sanford ME 04073
AmazonSmile

If you're already using Amazon.com for online shopping, consider designating Sanford Library Association as your charitable recipient. Click the above image and AmazonSmile will donate 0.5% of your purchase payments to Goodall Library.
Securities
Contributions of stock or other securities are a welcome gift at the library. If you contribute appreciated securities that you have held of one year or more, there are potential capital gains benefits.
Bequests
By leaving a bequest to the library in your will, you will make a lasting contribution to help the library. You can designate a specific amount, a percentage of your total estate, or a share of the residue after gifts to your heirs.
Living Trusts
When you choose a living trust, you can provide for yourself and your family before and after your death. You can arrange a contribution through a living trust by naming the library as a beneficiary.
Retirement Plans
You can name the library as beneficiary of your pension, 401K, IRA or other retirement plan. This gift could be the most cost-effective that you can make, because you avoid the possible double taxation on retirement plan assets left to your heirs.
Real Estate
Your charitable contribution of real estate – a personal residence, farm, vacation home, commercial real estate or vacant land – is a tax-wise gift that has income and capital gains tax advantages. By choosing an option called Retained Life Estate you can give your personal residence to the library and still maintain lifetime use of the property.
Life Insurance
When your life insurance was originally purchased, you obviously had a need for the benefits. Perhaps today you don't need the coverage. To contribute your life insurance policy, simply name the library as a beneficiary.
Memorial and Honorary Gifts
Gifts that are made in memory of or in honor of loved ones or friends are a lasting tribute. Depending on the wishes of the family, there may be opportunities to designate additions to the collection, furnishings, or landscape enhancement, in the name of an individual.
Tangible Items
Gifts of tangible items such as furniture or electronics will be gladly accepted provided they are of use at the time of the donation. See also: book donation guidelines.

Other Giving Options
Charitable Gift Annuities
Charitable Lead Trusts
Charitable Remainder Trusts
Past and Future

The library building was erected in 1937 as a memorial to Louis B. Goodall by his daughter and son-in-law, Lela and Harvey Thornburg. It was presented to the Town of Sanford provided that it be forever kept and maintained as a library by the inhabitants therein.
This continued the tradition of public library service which started in 1898 with the formation of the Sanford Library Association. (Read more...)
Our commitment to the community continues by providing services geared to the needs and wants of library patrons.
As computer technology advances we provide the up-to-date hardware and software expected in a modern library.
We offer cultural, educational and entertainment programs for both children and adults, and we continue to serve the literary needs of the community.
The City of Sanford, which funds about ninety percent of our annual operating expenses, has had to level-fund our appropriation in recent years due to economic pressures felt statewide.
Your gift to the Sanford Library Association will help ensure the future of this cherished community institution.
---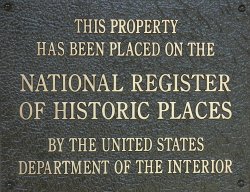 Goodall Library is listed on the National Register of Historic Places.
---
Louis Bertrand Goodall
(1851-1935)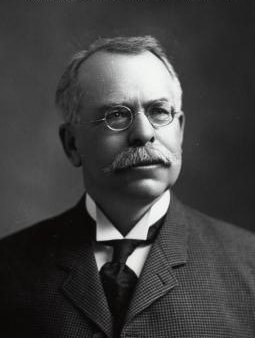 • Son of Thomas Goodall
• Member of Congress (1917-21)
Photo courtesy of Sanford Springvale Historical Society.
Top of Page | Last update: 12 Oct 2016